Which loan offer that is the best depends on a number of factors, like interest rates, different loan fees and the payment plan.
By comparing loans, you will get an overview of the market and be able to choose the best offer for you. And by applying through a loan agent like us, we will do the job for you. All you have to do is to fill out one application.
How our loan application work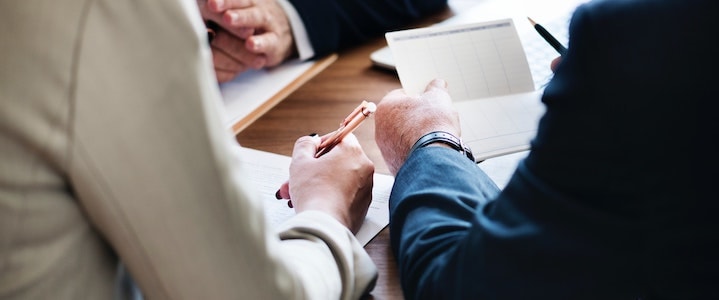 You may have experienced receiving a low-interest rate in one bank and a higher interest rate in another? Loan applications are assessed individually by the bank, which is why you can save a lot of money by comparing loans among several loan providers.
Both loan fees and interest rates vary from bank to bank, and each bank also has different requirements for the borrower. This may be, for example, claims related to debt, annual income and payment history. Age requirements can also vary from bank to bank.
If you apply for a loan through Axo Finans, we will forward your loan application to all of our partners. As a loan agent, we compare the loan offers for you and present you with the best offer based on your information.
By letting a loan agent handle the application process for you, you will save both time and money.
Compare interest rates
The interest rate varies based on the risk involved in granting loans to the customer. Where a customer is a little older, has an excellent payment history, low debt ratio and a good annual income, he or she may experience getting the lowest interest rate the bank has to offer.
The interest rate also varies from bank to bank - which is why comparing loans is so important.
Effective and nominal interest rate
All loan offers is presented with two interest rates.
The nominal interest rate is the basic interest rate on the loan and is determined on the basis of a credit check and an assessment of your financial situation.
The nominal interest rate is governed by:
Market demand
The Central Bank
The bank
The effective interest rate is the base rate and all the costs associated with the loan. This rate tells you what the loan is actually going to cost you. This is why you will sometimes see that the bank advertises with a low nominal interest rate, but that there's a higher effective interest rate in the price example.
Because the interest rate is determined individually, we cannot say what rate you can expect until you have applied.
Axo Finans compare loans for you!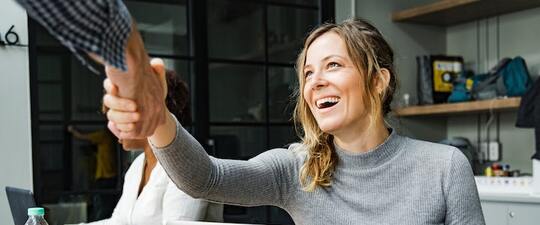 It's always worthwhile to compare loans from several banks. Axo Finans does this job for you, making sure you will get the best loan offer possible.
You can apply for loans of up to NOK 500,000 and you only need to fill out one electronic application. Since we're partners with some of the best banks in the country we can give you the best loan possible.
Who can apply for loans through Axo Finans?
To apply for a loan through Axo Finans, you must meet certain criteria:
You must have a registered income
You must not have active collection cases
You must be 23 years old
If you don't meet these requirements, the application will most likely be rejected. Should your life situation change, you are of course most welcome to apply again at a later date.
You can also consider applying with a co-borrower. This will normally increase your chances of the loan being granted.
Apply for a loan today!
We work with some of the best and leading banks in the country and strive to provide our customers with the best offer - fast and efficient.
The service is completely non-committal and free of charge. You also have 30 days to consider the offer.
Compare loans today! We find the best loan offer according to your needs.