People choose to apply for consumer loans for various reasons. This could be to renovate their home to increase its sale value, or to achieve plans like weddings, vacations, or other circumstances. Regardless of what you need a loan for, you don't need to specify a reason when filling out your application through Axo Finans.
Axo Finans has helped many of our customers with refinancing loans to achieve better terms like a lower interest rate and fewer costs. If you have many small loans and a high credit card debt, gathering all the debt under a larger loan will contribute to lowering interest rates and get rid of unnecessary fees.
How lenders assess your application

When lenders receive your application, they'll check your credit information and overall credit score to assess your ability to pay. They do this to secure customers who are able to pay and secure against potential losses.
By utilizing our loan brokerage service you get the opportunity to compare offers for a consumer loan from a number of banks and lenders with only one application. In this way you can compare many offers without any commitment.
When applying for a consumer loan, lenders will look at information like...
Age
Job status (monthly income and position)
Ability to pay (do you pay before or after the due date, etc.)
Civil status
…in addition to other information which has any bearing on your ability to pay.
This information tells the lender how you are as a customer. If you've been rejected when applying for a consumer loan previously, a change in one of the above points can affect your next loan application.
Refinancing
If you have many expensive small loans and credit card debt, it can be profitable to gather all the loans in one single loan. This will improve your terms, as well as give you an overview of your economy. Many experience being able to pay back their debt faster by only having to relate to one loan. You won't get rid of your debt by taking up a new loan to pay it down, but you'll only get one invoice you need to deal with, as well as a lower interest rate and fewer fees. Thus you get the opportunity to save a lot of money, and to spend less time paying down your loan.
Paying down on expensive small loans separately entails paying for:
Unnecessary fees
Many different interest rates
High interest rates, since smaller loans often have higher interest rates
If you apply for a consumer loan through Axo Finans, you can check off wanting to refinance expensive small loans in your application. Then we'll help you to find the best loan offer, adapted to your life situation. In the application you can also select the desired repayment period, og you can pay down the entire amount whenever you want, in case you want to do so in less time than originally stated.
Our partners compete to have you as their customer, thus you could get a lower interest rate by applying through us. The lenders want to present their best offer to you, so that you'll choose them.
How to apply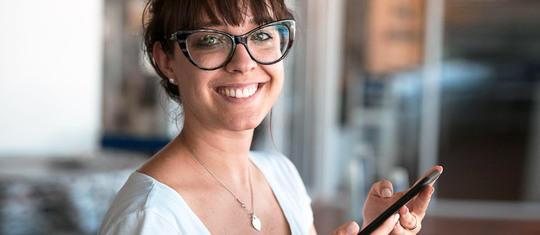 Do you want to apply for a consumer loan through Axo Finans? If you fulfill the minimum requirements, it's very easy to send an application. You fill out the application form, where you must state how much you want to loan, and the repayment period required. Then you can check off for whether you wish to refinance old loans, and if the application is sent on behalf of two people. Lastly, fill in your phone number and email address, as well as any other information.
Fill out the application form today to get a loan as fast as possible. We process your application as soon as we receive it, and as soon as the loan is granted, the money will be in your account within a short time. Applying for a consumer loan through us is a quick process.
You'll usually get a reply to your application within a short time. If you need a bit more time to decide upon the offer, the offer will stand for thirty days. During this time, you can reach a decision with peace and tranquility.
Read more: Axo Finans is one of the leading loan brokers in Norway. We have a high Trustpilot score, and always go the extra mile to give you a good experience as a customer.
All you need to do to begin your loan process with us is to fill out our application form. Then we'll send your application to all our partners, and when they've processed your application, we present you with the best offer.
We collaborate with many of the leading banks and lenders in the world, and thus make sure you'll get one of the market's best loan offers.