A short term loan is an unsecured personal loan. This means that the bank doesn't collect any collateral to grant the loan.
The payment plan for short term loans is, as the name implies, usually short: Often scheduled to be repaid in less than a year. This makes short term loans well-suited for temporary financial needs.
Why choose an unsecured personal loan?
There are many reasons why some need a loan. From time to time, unforeseen expenses occur. A short term loan can give you financial freedom when you need it.
Common reasons for taking out an unsecured loan are:
Unforeseen expenses
Refinancing
Renovation
Our loans have a payment period from 1-15 years.
How much can I borrow?
Axo Finans cooperates with some of Scandinavia's largest and best banks. Through our partners, you can borrow between NOK 10,000 and 500,000, without any security.
To find your ideal loan amount, we recommend that you use our loan calculator. Here, you specify the amount you want to borrow and the desired repayment period. The loan calculator will then give you an overview of all the costs associated with the loan.
It's worth noting that the loan calculator only gives you an estimated overview, but this is still useful when planning the economy ahead.
How do I apply?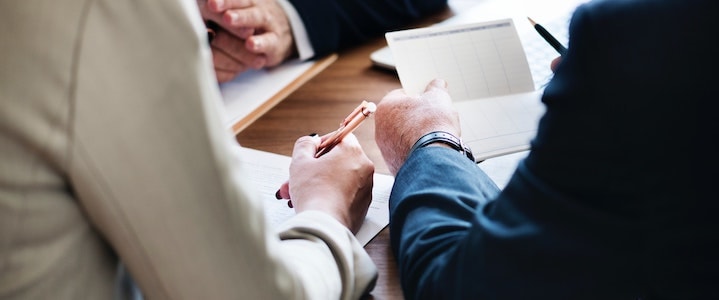 To apply for a short term loan through Axo Finans, you have to fill out our electronic loan application. Then, we will take on the job of comparing loan offers among our partner banks. That way, you can be sure you're getting the best deal, tailored to your finances.
In order for the process to proceed as quickly as possible, we recommend that you have your paycheck, tax return and BankID available. With the electronic signing, you will shorten the waiting period from when you apply until the money is actually paid out.
Apply for loans through Axo Finans
When you choose Axo Finans as your loan agent, you will experience several benefits. Since we take on the job of comparing loan offers from banks, you only need to submit one application. This saves you valuable time. You will also get the best loan offer among several of the largest Norwegian and Scandinavian banks.
You get personalized customer service from the application is submitted until the money is paid out. The loan offer you receive is non-binding and has a validity of 30 days.
The service we offer is also completely free for you as a consumer. As a loan agent, we instead receive a commission from the banks we work with. Thus, applying for a consumer loan through us will save you both time and money, and you will get a loan with the best terms.
Who is Axo Finans?
Axo Finans is a loan agent that provides a service for applying for consumer loans and refinancing. Our operations are regulated by the guidelines of the Financial Supervisory Authority (Finanstilsynet).
This means, among others, that we don't have the opportunity to receive reimbursement from anyone other than our partners, and we must have clear agreements with all the banks we work with.
Axo Finans is represented in both Norway and Sweden. Through our partners, you can borrow from NOK 10,000 to 500,000, without any collateral.
Submit an application today and Axo Finans will help you find the best loan offer according to your needs!